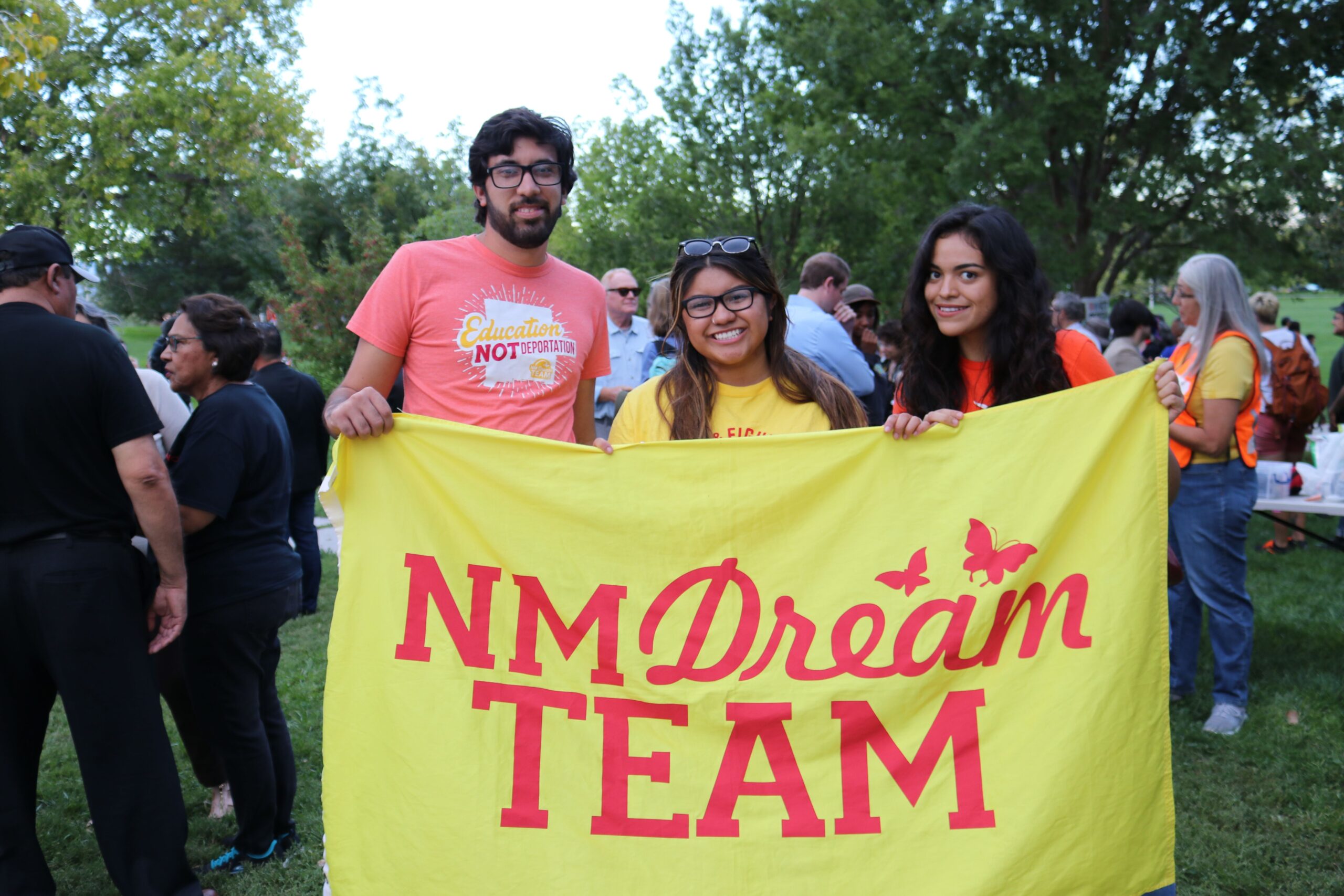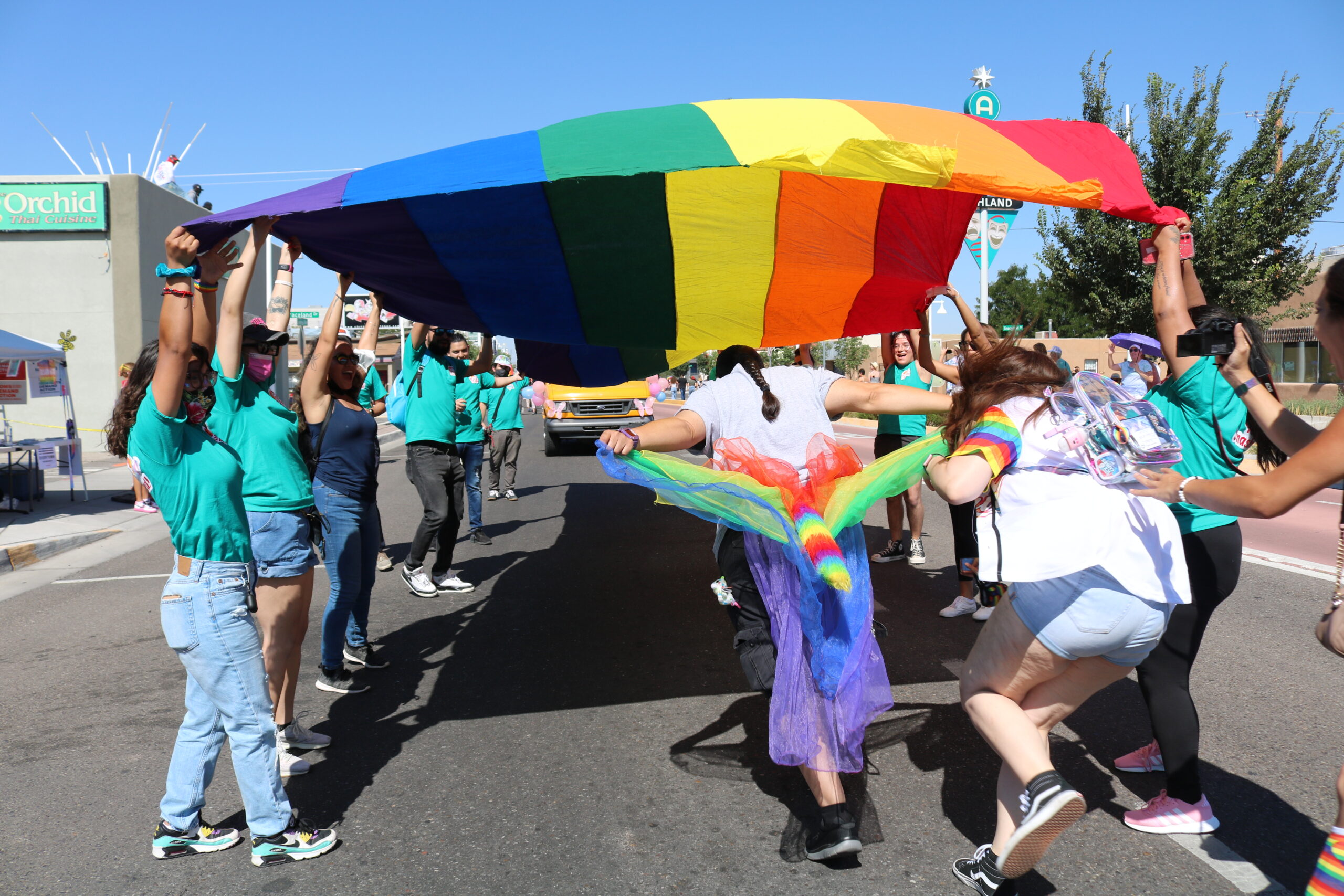 The New Mexico Dream Team is a  statewide network committed to create power for multigenerational, undocumented, LGBTQ+, and mixed status families towards liberation. Through trainings and leadership development, we work to engage our community and allies, in becoming leaders using an intersectional, gender, and racial justice lens—to develop and implement an organizing and advocacy infrastructure for policy change fighting to dismantle systematic oppression.
The NM Dream Team's vision is a world where immigrant, LGBTQ+, working class, and BIPOC communities shape the material conditions to thrive and live without fear.
Our Areas of Work at NMDT:
Our Areas of Work at NMDT:
Our Areas of Work at NMDT:

Field Organizing
Our on the ground, grassroots organizing field team helps create spaces for immigrants, BIPOC and LGBTQ youth and families to organize and be change makers in their communities. NMDT's field is made up of school-community chapters in Las Cruces, Albuquerque, and Santa Fe areas.

Education Justice
Justice in education means that personal or social circumstances, such as race, gender, ethnic origin, or family background, are not obstacles to achieving educational potential and that all people have the necessary opportunities to continue an educational journey.

UndocuHealing
We acknowledge that much of our community experiences high levels of anxiety, depression, panic, and in a state of physiological and psychological distress. For this reason, the UndocuHealing project was started to facilitate the incorporation and daily practice of self-love, community healing, and wellness.

Economic Justice
Our program seeks to empower low-income immigrant youth, families, and entrepreneurs through education, organizing tactics, advocacy, and legal services related to tax law, consumer protection, financial literacy, and business development to increase economic development in communities.

UndocuQueer
Our community holds complex and multilayered identities, one of those multilayered identities is being both an immigrant and Queer. NMDT is committed to provide a courageous space for healing and organizing for all undocumented, mixed status and ally Queer youth who wish to be change makers in their community.

Advocacy
Our advocacy work connects the needs of our community to our government officials. Our work consists of political education, civic engagement and policy development towards building power for our communities through engagement with representatives and government officials at the city, county, state and national levels.
Join our mission. Volunteer, Donate, Advocate. Get Started Today!
Join our mission. Volunteer, Donate, Advocate. Get Started Today!